Support for Magic Merge Manager: Magic Merge Manager for Microsoft® Excel® is an Excel add-in that extends Excel with a great time-saving function: Copying multiple files into one Excel file.
Before you can get started, you download the small installer file and double-click on the setup.exe file. Follow the steps on the screen and you will have two new buttons on the right-hand side of the Home ribbon in Excel: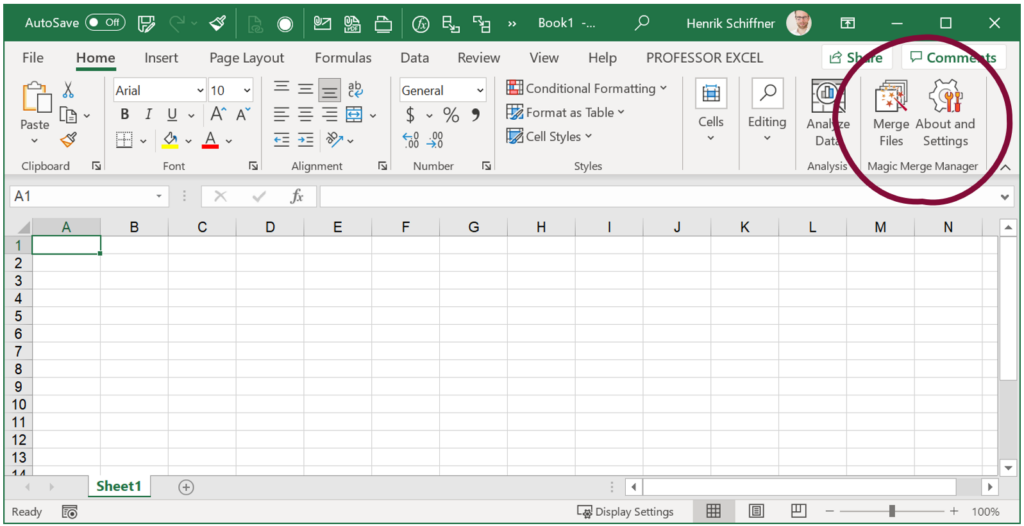 Click on "Merge Files" to get started.
How Magic Merge Manager works
FAQ
The FAQ section is currently in preparation. Please let us know your question and we'll reply as soon as possible (and potentially add it to this FAQ section). Thank you!
How to install Magic Merge Manager?
Installing Magic Merge Manager is quite easy:
Close Excel (all windows).
Download Magic Merge Manager.
Open the downloaded .zip file and double-click on "setup.exe". Follow the steps on the screen.
Open Excel again.
How to unlock premium license?
You have tested Magic Merge Manager for Microsoft Excel and want to use the unrestricted functionality longer? That's great!
Just mentioning again: Please test the add-in first!
Go to the purchase page and select your preferred option.
After the purchase is complete, you will receive an e-mail with your own license code. Copy it.
Open Excel and click on "About and Settings".
Click on "Unlock Premium".
Enter your e-mail address (the one you have used for the purchase) and paste the license code from the confirmation e-mail.
Click on "Unlock".
How to update Magic Merge Manager if a new version is available?
How to uninstall Magic Merge Manager?
Magic Merge Manager can easily be uninstalled. Just remove it from the Apps section within the Windows settings.
Close Microsoft Excel.
Press the Windows key (usually located left of the space key on your keyboard) or press start.
Type "Add or remove programs" and press enter.
In the search field, start typing "Magic Merge Manager" (until you can see the add-in in the list below).
Click on "Magic Merge Manager" and then on uninstall.
Is it safe to use Magic Merge Manager?
Yes, it is. If in doubt, please feel free to upload it to VirusTotal or see the results here.
If your virus scanner still returns an alarm, please let us know.
Support Contact
Basic Support for Magic Merge Manager
If you have any questions concerning the add-in and need support, please feel free to just reach out (use the contact form below or the e-mail-address in the order-confirmation).
The basic support is free.
Premium Support for Magic Merge Manager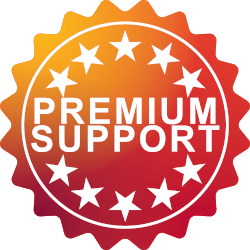 Besides that we offer a premium support. You will skip the line and we reply within 24 hours (usually faster). You will have a special contact address to contact us. The pricing starts with USD 4 / month and can be booked here or when purchasing the add-in.
Version History
Version 1.1, May 16th, 2021
Improvements of this version include:
Remember last folder of input files; next time you add files to merge, you start there right there right away.
Select all files in the files list by pressing Ctrl + A on the keyboard (if nothing is selected, all files will be merged anyway).
Show the status of file scanning while the scanning is in progress (after selecting files to merge from the file explorer)
After merging, the number of files or sheets that have been merged is shown.
Improvements to the user interface.
Minor bug fixes and performance improvements.
Version 1.0, May 8th, 2021