Let's get in touch!
Do you want to…
General contact form
Please use this contact form to get in touch with us. We will as soon as possible reply and set up a phone call.
Please fill in as much as possible.
After submitting the form you will receive a copy via e-mail.
Book "Professor Excel" for your team or group Excel training
You want to know more about the Excel trainings with Professor Excel? Great! Either contact us with the form above or read our training pages first.
Get your own Excel add-in
Do you have any repeating task that needs to be automated? Or you have seen a feature in one of our add-ins that you would like to have slightly changed? We can do the following:
Develop your own, individual Excel add-in.
Adapt or extend one of our existing add-ins for you.
Automate any Excel tasks. Please also contact us if you are not sure which is the right technology or platform for you: We can provide some advice, if Excel (including VBA, PowerQuery, Excel functions) or something like PowerBI would be the best choice for you.
Ask a question concerning Professor Excel Tools or Magic Merge Manager
Please feel free to contact us for one of our premium Excel add-ins! Scroll here to the contact form.
Please also see our support pages: Click here for support of Professor Excel Tools and here for Magic Merge Manager.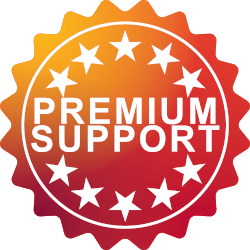 You have booked the premium support? Great, you will skip the line! Also use the premium address you have received in the confirmation email to make sure that it goes directly to the support.
Contact "Professor Excel" for consulting related topics
Do you need support with any data related tasks? We can offer anything around these topics:
Controlling-related topics

Reporting: Define, set up and create recurring reporting
Ad-hoc analysis
Interim controlling functions
Presentation and sparring

Business planning (please also see our approach and recommendations for creating great business plans)

Driver based business planning
Scenario analysis
Due diligence support
Enterprise value calculation and sensitivity analysis

Data manipulation

Data- and database analysis
Other data manipulation
Derive insights from your data for fact based decisions
Create dashboards
Connect with Professor Excel!
Great, we love to connect with you. You can follow us here:
Or subscribe to our free Excel newsletter:
Boost your Excel skills!
Join thousands of Excel users & subscribe to the newsletter!
The best Excel tips, tricks and tutorials.
1x per month.
No spam. Promised.
Welcome gift: Save a lot of time with my huge keyboard shortcut package.
Learn more about Professor Excel
Here you go – we have an entire About page! Just click here and get to know us better!