Join thousands of Excel professionals
Free Excel Newsletter
"I receive many newsletters and marketing emails each day.
This is the first and only really useful newsletter!"
Subscribe to the popular Professor Excel Newsletter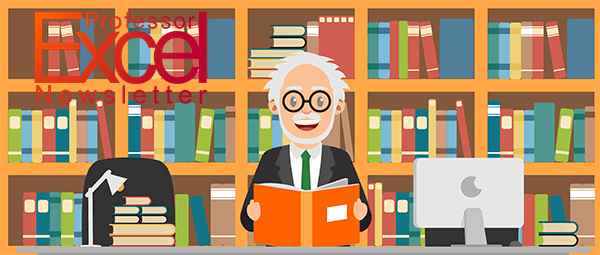 Boost your Excel knowledge and become a real Excel expert. What do you have to do? Just sign up for our free newsletter. Here are the facts:
1x per month.
No spam. Promised. We also hate spam.
Each newsletter has 2-3 Excel tips, tricks and tutorials.
Usually it comes with one of our popular Excel facts.
It's – of course – free!
Of course, you can easily unsubscribe any time. There is a link in each e-mail. So why don't you give it a try?
Your gift: The big keyboard shortcut guide! Free.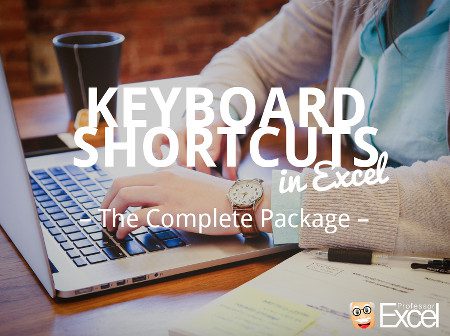 We don't just provide free knowledge with our newsletter. No, there is much more: We'd like to give you a welcome gift: Our big package about keyboard shortcuts in Excel. Of course: It's free.
Download our big 45 pages keyboard shotcuts guide!
Get to know any keyboard shortcut you want. With 2 simple tricks.
Learn the 15 most important keyboard shortcuts in detail.
Stick the top 33 keyboard shortcuts under your screen with a handy print out.
That's not enough? Check out the long lists of keyboard shortcuts.
The best: It's free!
After you've confirmed your e-mail address, you will receive the download link.
Sign up for the Excel newsletter and get the welcome gift
Please use this sign-up form. Important: You must confirm the subscription in the confirmation e-mail you will receive.
Boost your Excel skills!
Join thousands of Excel users & subscribe to the newsletter!
The best Excel tips, tricks and tutorials.
1x per month.
No spam. Promised.
Welcome gift: Save a lot of time with my huge keyboard shortcut package.
If the sign-up form doesn't work, please use this page.
Connect or get in touch with Professor Excel
You want even more? No problem! Join the community and connect with us on social media or send us a message! Click here to learn more.
Image by Free-Photos from Pixabay