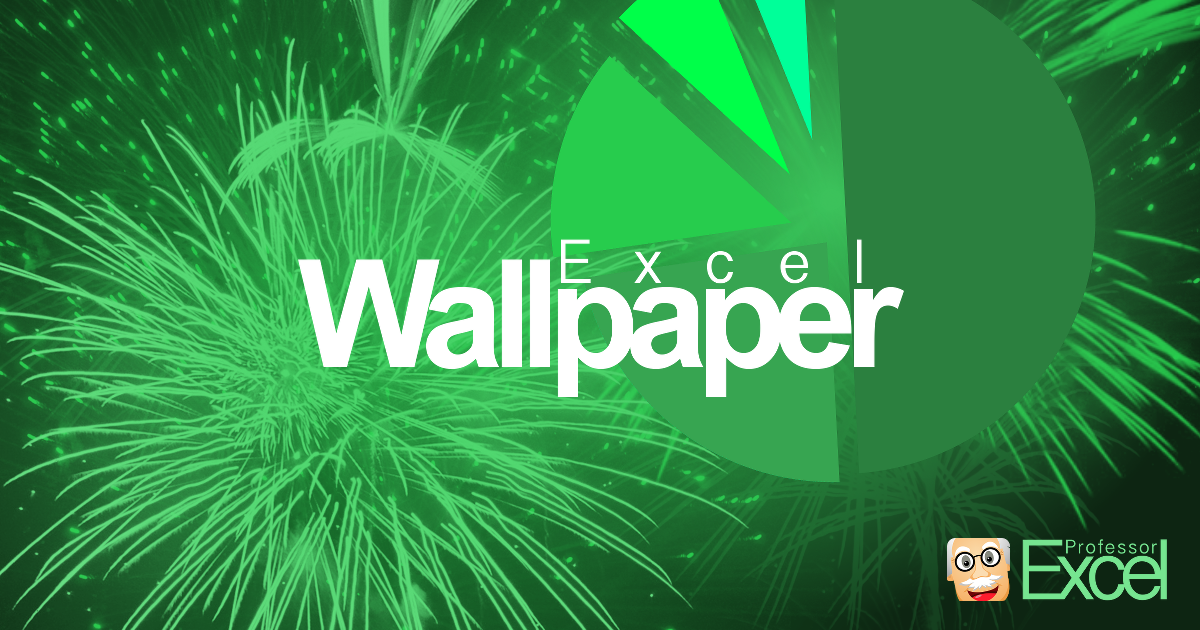 Excel Wallpaper for Free Download
You are good at Microsoft Excel? Then style your desktop with one of our new Excel wallpaper!
What do you associate with Excel? Cells? Green? Graphs? Our wallpapers got all of them! Please feel free to download them in high resolution. Right click on one of them and save it on your computer. You can also check back again later as we are going to add new desktop backgrounds constantly.
Excel wallpaper for desktop computer
Excel wallpaper for smartphones
How to set a wallpaper on a desktop computer?
Changing a wallpaper is easy: First download it and then select it as the desktop background:
Download:

Click on the wallpaper you like. The picture will open in high resolution.

Download the wallpapers by right clicking on it. Then, press 'Save image as' (or depending on your browser similar).

Set as wallpaper on a Mac:

Search the wallpaper in the finder.

Right click on it.

Click on 'Set Desktop Picture'. That's it!

Alternatively right click on the desktop and then on 'Change Desktop Background'.

Set as wallpaper on a Windows computer:

Find the picture in the Windows Explorer, for example in the 'Download' folder.

Right click on it.

Click on 'Set as Desktop Background'.
How to change a wallpaper in iOS 7
It is simple to change a wallpaper and it only takes a few steps:
Visit the website with your iPhone (https://professor-excel.com/excel-wallpaper/).

Tap on the wallpaper you'd like to use – the image will be opened in a new browser window.

Tap on the image, then choose Save Image.

Tap on the Photos icon on your iPhone and open the downloaded image in "Camera Roll".

Tap the little blue square with an arrow in it, found at bottom left corner under your image.

Tab on "Use as Wallpaper".

You have to decide, if you want to apply the parallax effect (the effect that makes home screen icons float when moving the phone around).

If yes: Tab on "Perspective zoom: On": Parallax effect would be applied. The wallpaper is therefore cropped.

If no: Tab on "Perspective zoom: Off" and the whole picture will be more or less shown – the 3D effect is reduced.

Tap on "Set", and decide whether to apply the image as wallpaper for the lock screen, or the home screen, or even both.
Please let us know if you got any feedback, comments or ideas for more!