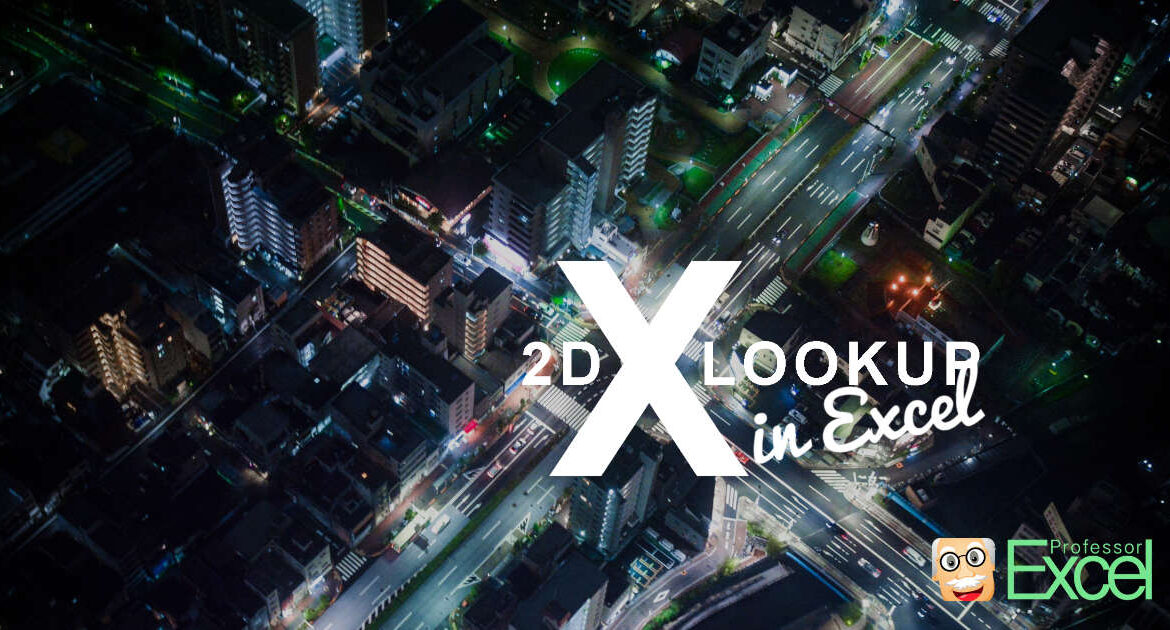 The new XLOOKUP function in Excel not only offers great advanced features, but can be also used for 2D XLOOKUPs. Before XLOOKUP, the most common way for searching in rows and columns at the same time was INDEX/MATCH/MATCH. A combination of XLOOKUP and XLOOKUP can do the same. Let's see how it works and explore the advantages and disadvantages vs. INDEX/MATCH/MATCH.
As mentioned in the previous parts of this series, XLOOKUP returns arrays (which is a range of cells, not only a single value). VLOOKUP, on the other hand, only returns single values. The basic idea is to use one XLOOKUP to return a range of cells (for example a column or row). A second XLOOKUP wrapped around then returns a single item from this array.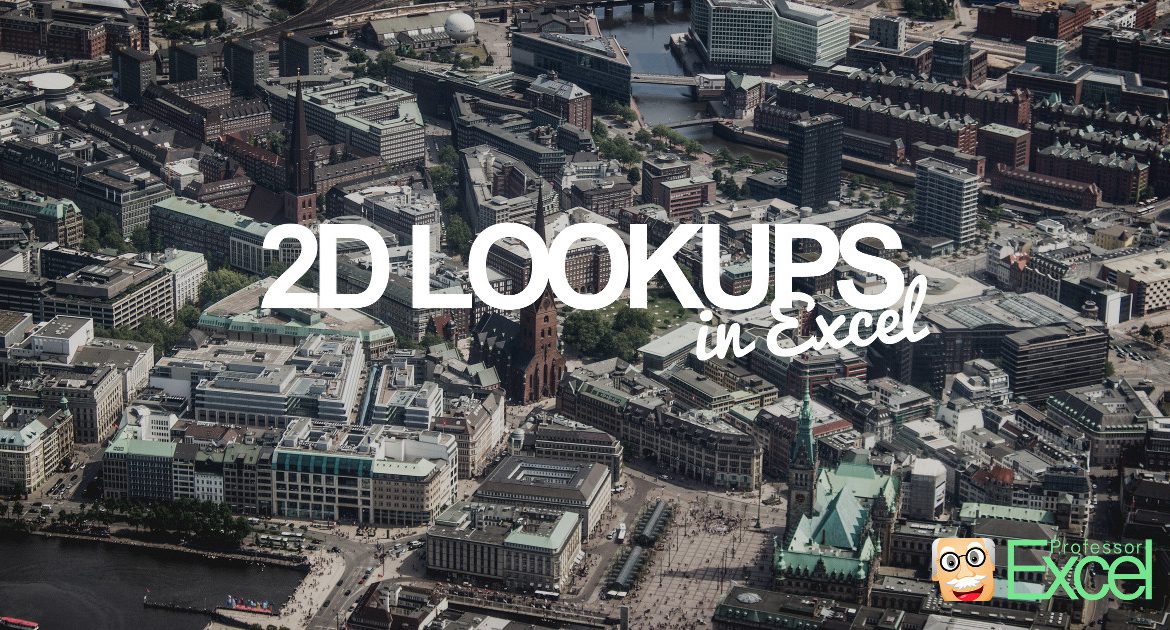 There are many cases in which you need a 2 dimensional lookup. That means, if you want to get a value from a specific row-column combination with neither rows or columns fixed. Unfortunately, the problem of a two way lookup comes up quite often. In this article we explore 4 methods of how to conduct 2D lookups in Excel.
You've probably heard of the VLOOKUP formula in Excel, haven't you? The VLOOKUP formula searches for a value in a column. Once found it returns another value from the same row. A combination of INDEX and MATCH serves the same purpose. It works slightly different and has therefore some advantages and disadvantages towards VLOOKUP.