Thank you. With LanguaX you have just downloaded a high quality add-in for Microsoft PowerPoint.
LanguaX should start downloading in a few seconds.
Please click here if the download doesn't start automatically.
If it still doesn't work, try to open this page in a different browser (e.g. Chrome, Firefox). In some cases, the download doesn't work with Microsoft Internet Explorer or Edge.
Next steps to download and install LanguaX:

Close Microsoft PowerPoint. (That is important, otherwise the add-in won't show up when you open Excel next time).

Click on the .zip file (LanguaX.zip) you have just downloaded so that it opens.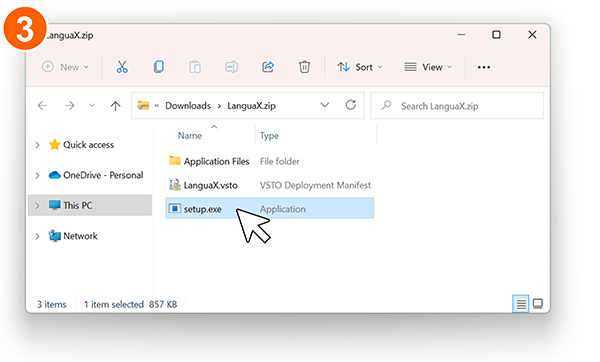 Double click on setup.exe and follow the steps shown on the screen.