As you have come to this site, probably you have just experienced this: Your worksheet spreads over more than one printed page and you want to set rows and columns to repeat. That way, the header row or column will be printed on each page. Large tables are much easier to read. But now you see the following: The buttons and fields in the Page Setup window are greyed-out so that you cannot select rows and columns. And there is no obvious reason for that. So, how to fix it?
The problem: Buttons for rows and columns to repeat are greyed-out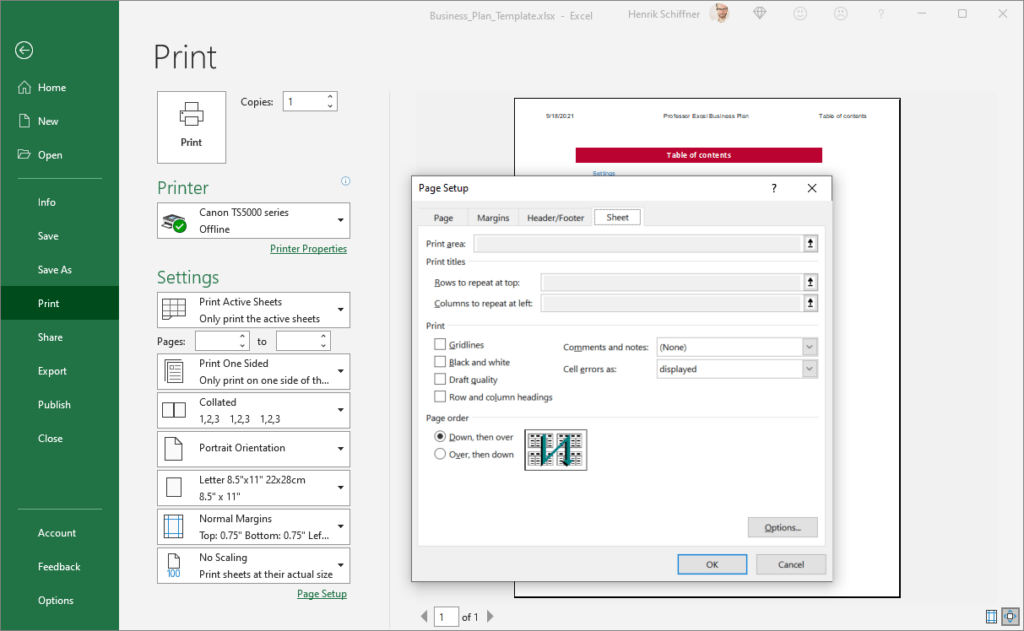 So, the problem is that the fields for setting the rows and columns to repeat are greyed-out. This occurs, when you just press Ctrl + P on the keyboard and navigate through the print preview window (as shown in the screenshot above).
The solution: Set the rows and columns via the "Page Layout" ribbon in Excel
The solution is both simple and not very obvious: Instead, you have to go through the "Page Layout" ribbon and set the print range there.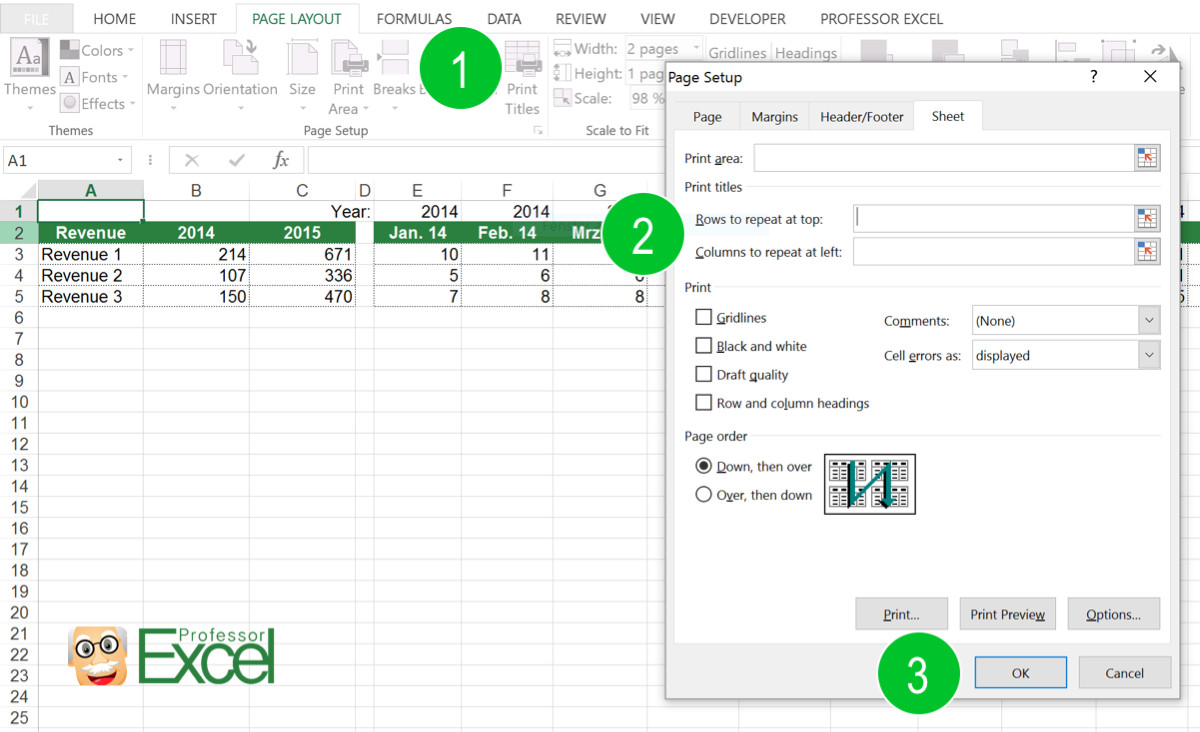 Click on "Print Titles" within the "Page Setup" section on the "Page Layout" ribbon.
Select the rows or column you want to be repeated.
Confirm by clicking on "OK".
To be honest that is quite confusing and there seems no obvious reason for me to do it like this. But anyway, now you know how to solve this problem!
---
Do you want to boost your productivity in Excel?
Get the Professor Excel ribbon!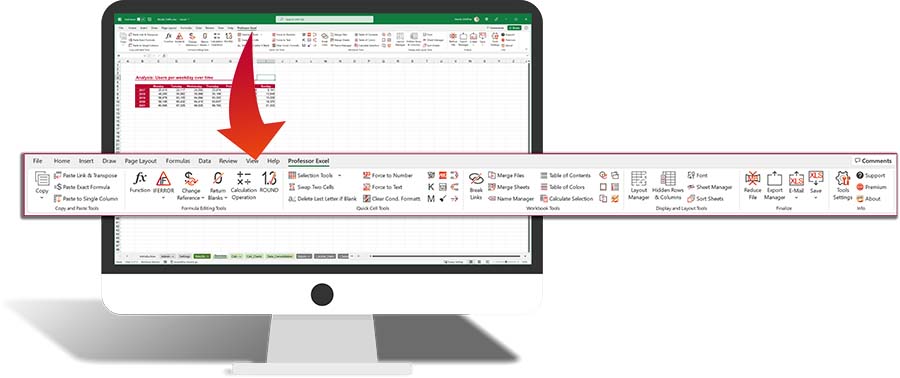 Add more than 120 great features to Excel!
---
Further reading
As it seems, far more people than expected still print out Excel sheets. At the same time, printing Excel sheets seems to be as troublesome as it always was.
That's why I have created this: A comprehensive printing guide for printing Microsoft Excel sheets. Just click here to see the guide. You learn about all the frequently asked questions about printing in Excel.
Image by andreas160578 from Pixabay