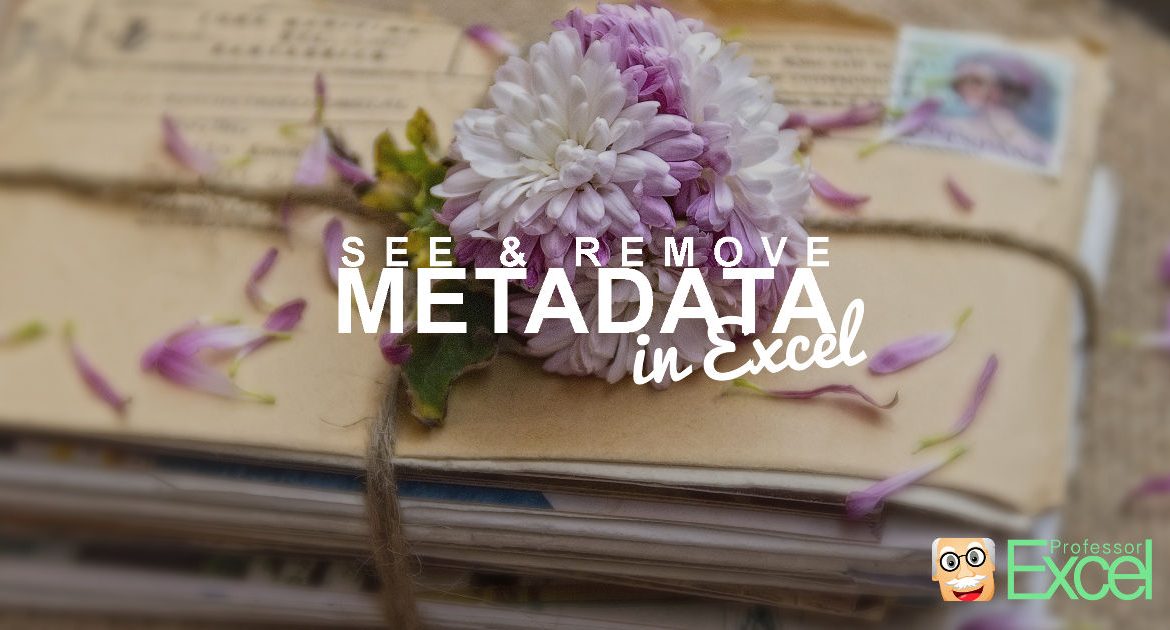 Every Excel file has metadata. According to Wikipedia, "Metadata is data [information] that provides information about other data". That means, metadata is some data which is not your content of your file but rather information like the author name, data saved or even the file name. Or in other words: If your Excel file is a letter or parcel, the address written on it is the metadata.
In many cases, the metadata is very useful: You can easily see who edited the file the last time or when was it saved the last time. But sometimes, you want to remove this information. For example, when you send your file to a client and it still contains somehow data of your previous client.
This article introduces 5 methods to see, change and remove the metadata of your Excel file.