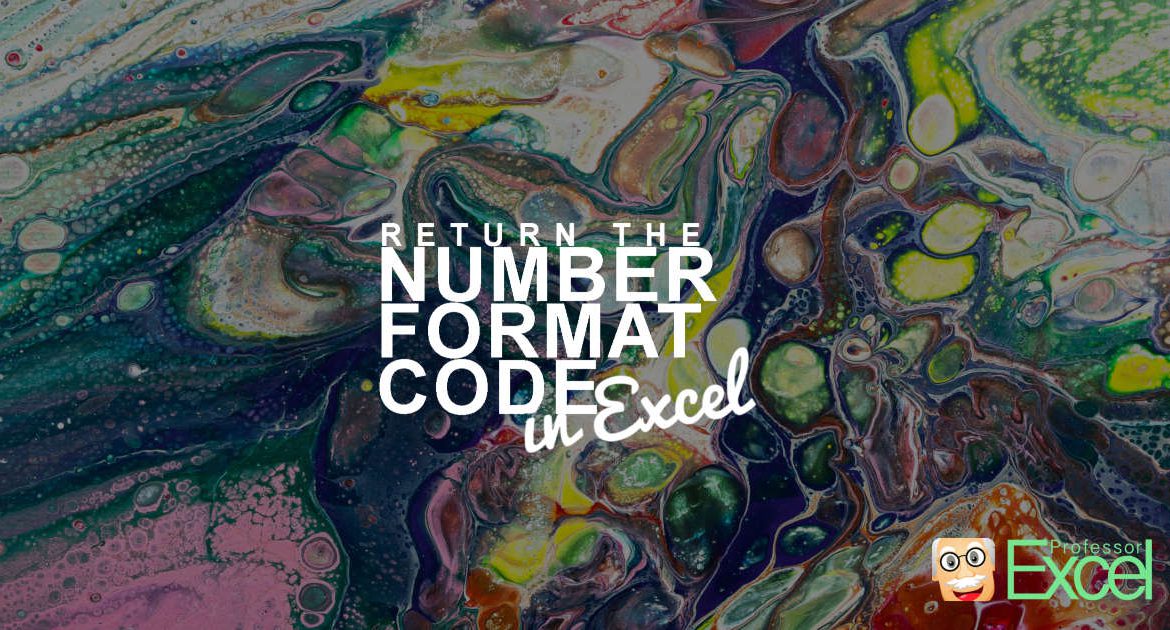 Excel is a great software. It's easy to use (at least the basic functions…) and very flexible. Unfortunately, coming with the flexibility, users tend to misuse the options and disobey certain basic rules. One thing I've seen multiple times is to transport important information in the formatting of a cell. It might be the background color, font color or strike-through. In this article, we'll talk about something related: Return number format codes.
Let's assume the following example. You receive a table containing prices with two columns. The first column contains the name of the item, for example "Product A". The second column contains the respective prices. The problem is that instead of having one common currency, the currency information is only given in the number format code. Learn four methods in this article of how to return number format codes in Excel.
Please note: If you want to know how to use custom number format codes, please refer to this article. On this page we only explore how to return number format codes.