You try to open an Excel file, but Excel doesn't open it? Instead, a blank or empty Excel window is shown? This can be very annoying. Especially because it's often not clear, what has happened. Google searches (to my experience so far) show many results, but nothing seems to be working. Or the steps in other articles are very complex and long. Often there is just a simple reason.
I receive a lot of Excel questions. This one is one of the rather annoying types… but luckily you can check out this easy solution!
The problem
When you double-click on an Excel file in the Windows Explorer Excel opens. But you only see a blank Excel window, similar to the picture below? Typically in this case, no error message pops up.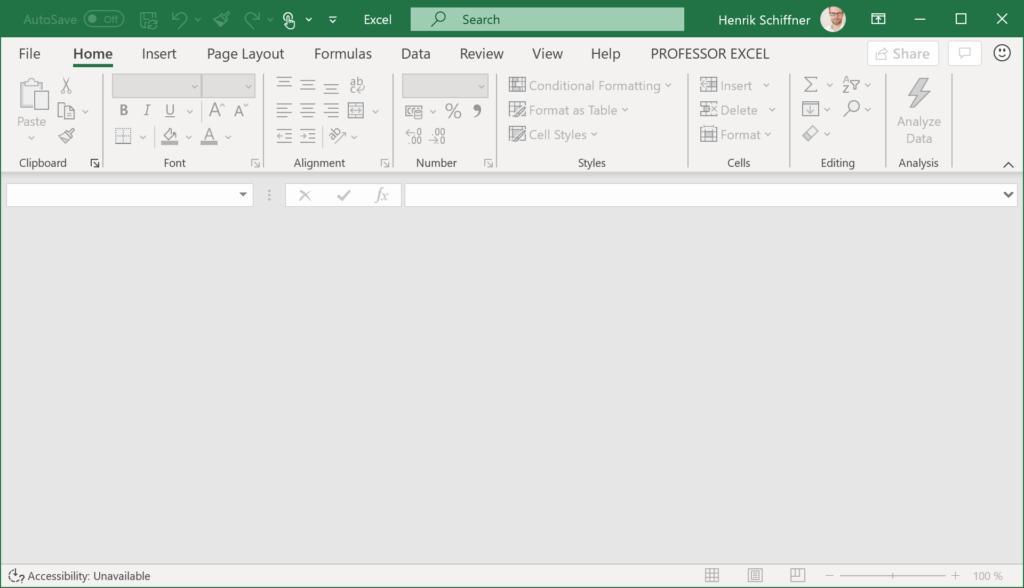 Most common reason for blank Excel window when opening a file
Bevor you start with all these complex repair and "registry" options, please start with the most common solution. Your file might just be hidden within Microsoft Excel. And yes, that's possible!
Please follow these two steps as shown in the screenshot below.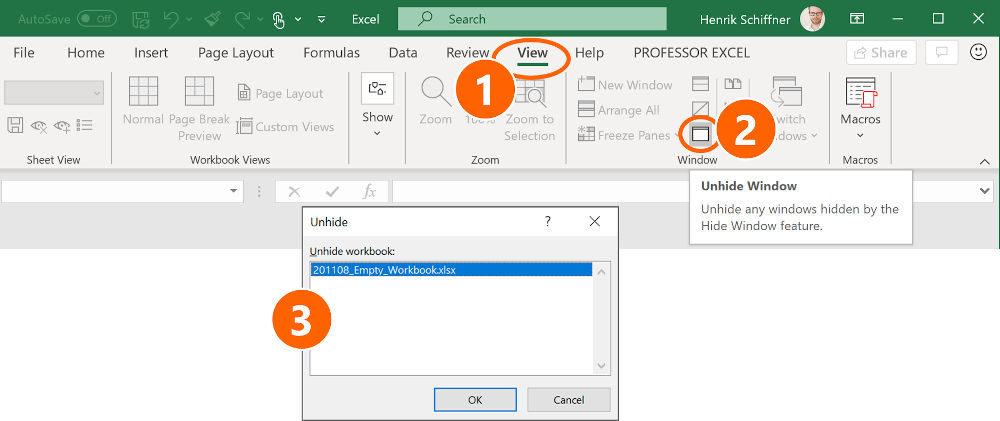 Simply go to the View ribbon.
If the "Unhide" button is not greyed-out, click on it.
Excel now shows all the hidden Excel files that are actually open but not shown. So is your file among this list? Double-click on your file. Is it back now?
If your hidden Excel file is not on the "Unhide" list, you'll probably have to dig deeper and find the real reason for why your Excel file is not showing up.
All other reasons
Other reasons could be the following:
Your Excel file is corrupt/broken.
Your Excel installation is broken. Try to use the Microsoft Office repair functionality or uninstall and re-install Office.
An Excel-add-in interferes with your file.
Usually, you'll receive any kind of error message. Because for many other reasons for blank or empty Excel screens the internet has detailed but complex solutions, I'll just recommend to Google for a solution.