The Office Suite which contains Excel is one of the major revenue source for Microsoft. That said, it's also understandable that Microsoft Office is not available for free. But there are some legal ways to open and edit Excel files. In this article we introduce you to 5 ways to work with Microsoft Office files for free.
(1) Office Online: Free
If you accept a limited functionality, maybe you should try Office Online. You need a Microsoft account (for example with outlook.com) and can easily start working on your files at http://office.live.com. The basic functions like formatting and formulas are available and you can load and save your documents to your Dropbox as well as Microsoft OneDrive. The screenshot below shows the user interface of Office Online. If you need further functions or don't have permanent internet access you should continue with one of the next options.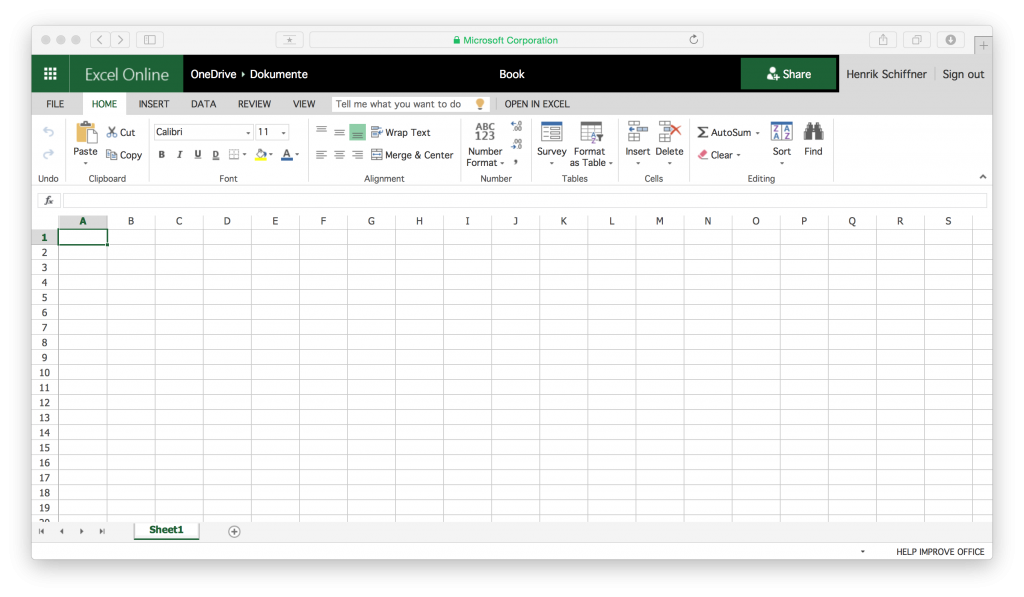 (2) Office Subscription: One Month Free
Besides buying the Software for at least 139 EUR or 140 USD Office is also available as a subscription, starting at 6,99 USD per month. If you just need Excel or Office once, maybe a free subscription month is suitable for you. The screenshot below shows the comparison of subscriptions – just click on "Try for free". Therefore, head over to http://products.office.com/en-US/compare-microsoft-office-products?omkt=en-US. But don't forget to cancel your subscription on time…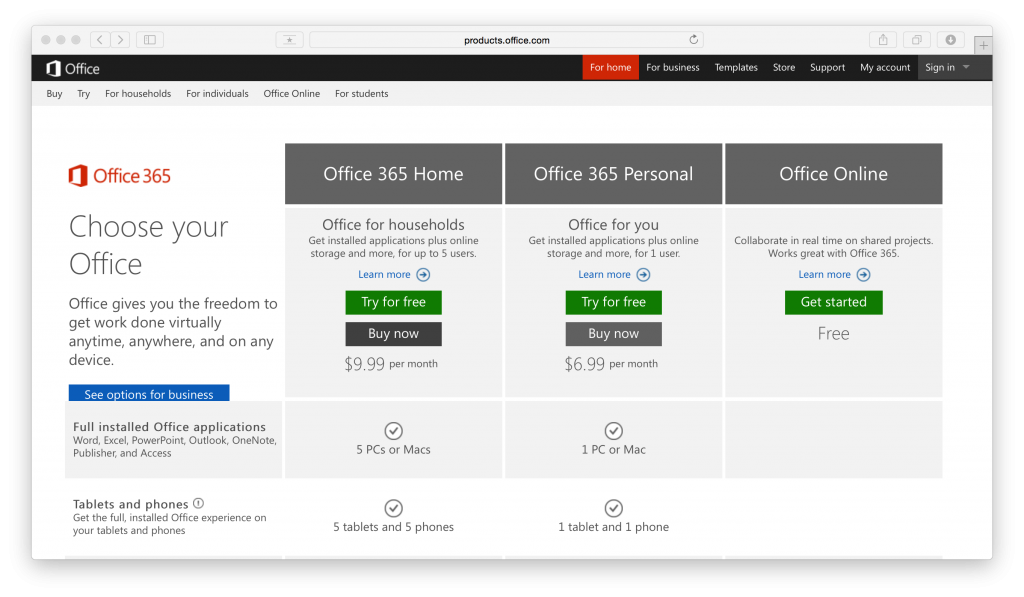 (3) Open Office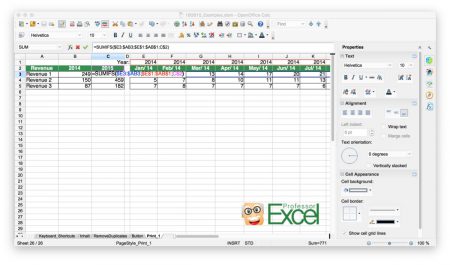 You need many Excel functions but don't mind using a third party software? Open Office is a free software and has various features. It works quite well with Office files – but please note:
Open Office doesn't offer all functions of Microsoft Excel.

Keyboard shortcuts don't work the same way (in many cases).

All together Microsoft Office is more reliable.
If you can accept these points, Open Office is a great choice, especially as it's free. Follow this link for downloading it.
(4) Office Viewer
You just want to open, view and print your Office files? An Excel Viewer, a PowerPoint Viewer and a Word Viewer are available for a free download from Microsoft. Just follow these links:
(5) Google Sheets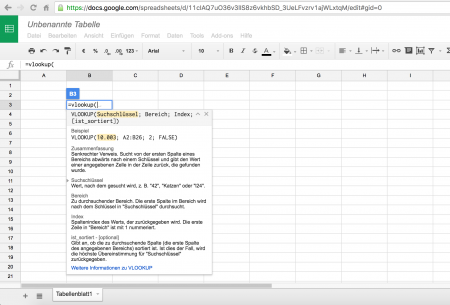 Google Sheets have developed to quite an alternative to Excel. They are easy to use and offer a (almost) similar functionality to Excel when it comes to solving simple tasks. Google Sheets are free to use, you can simply sign in with your Google account.
Follow this link to give them a try.